At IberSun, we work hand-in-hand with you during every phase of the renewable energy value chain, making sure you get the first-rate results you deserve.
We develop utility-scale projects in the Iberian Peninsula
As an international platform for the development of photovoltaic projects, we are focused on the creation of highly profitable projects, offering tailored made solutions for our clients and managing all the necessary activities to get the project to ready-to-build status. Our services are based on the knowledge we have acquired through 20 years of experience. Thanks to the broad experience of IberSun's founders and management team, at both national and international levels, we are a leader in the development of utility-scale projects in Spain with strong expertise in the sector, having participated in more than 5GW from project origination to COD. As a platform for utility-scale projects, we have consolidated our position in the Iberian energy market, aligning our values as a company with the needs of our clients, shareholders and partners.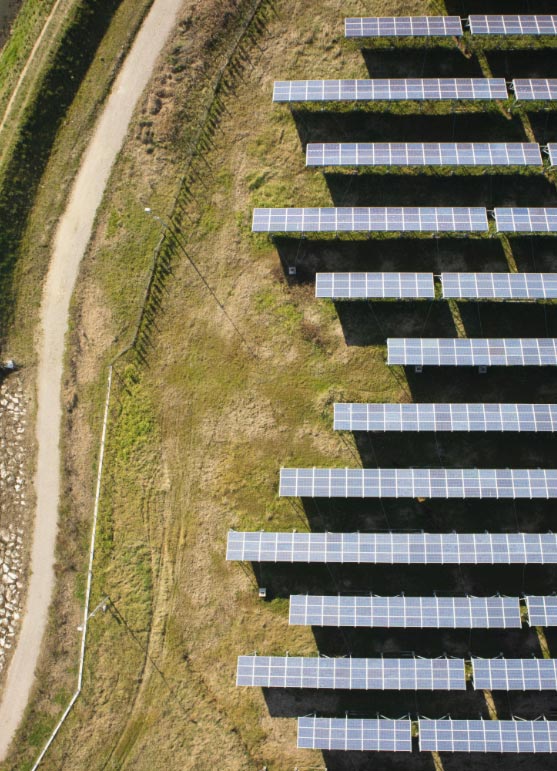 We are currently designing a method for developing utility-scale projects that allows us to analyze site viability with maximum efficiency. This method, based on the analysis and validation of public data, has enabled us to pursue the simultaneous development of new utility-scale projects over 8GW. Given the size of these projects and their social impact, we look to integrate them with local agricultural, labour, social and environmental activity to minimize the impact of project implementation. These projects are also located in high solar radiation areas with an optimized CapEx to achieve a very competitive LCOE.
Our company is proud to offer a high quality service in the installation and maintenance of solar panels. Our goal is to help our customers make the most of renewable energy and reduce their environmental impact.